ISSUES AND SOLUTIONS
The Lower Colorado River Basin Coalition believes that residents in the entire basin must unite to achieve a fair and balanced approach to management of the river for all parties and under all conditions, including both drought and flood. To achieve that balance, sacrifice must be shared from the Highland Lakes to Matagorda Bay.
Here are some of the critical issues posing challenges for management of the Colorado River and our position on them.
---
River Management
The Coalition looks forward to the Spring 2022 annual review of the Lower Colorado River Authority's 2020 Water Management Plan, particularly issues that affect our members.
The Water Management Plan outlines how LCRA will store and distribute Colorado River water during normal times, flood and drought.

Water levels of Lakes Buchanan and Travis – The Coalition would like to ensure that water modeling proscribed by the 2020 Plan does not unfairly penalize downstream interests while favoring upstream one. As the plan continues to be implemented, the Coalition will monitor impacts.
Rainfall and Water Flows into Highland Lakes – The Coalition will be watching for results of a study into rainfall and inflows into the Highland Lakes, which can impact lake levels and releases for downstream use. The final results are expected to be released in early 2022. The study is being conducted by Texas A&M University for LCRA, which expects to receive preliminary results in the Fall of 2021. After review by LCRA, the findings will be put out to the scientific community for review and comment.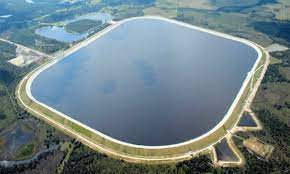 Arbuckle Reservoir in Wharton County - The reservoir is now expected to be operational in 2023, following repairs to resolve groundwater seepage issues discovered as filling got underway in November 2018. Once the reservoir is operational, questions remain about how water releases from the Highland Lakes to the downstream basin will be impacted. Cost overruns are also being monitored.
Coalition members will be kept abreast of developments in the runup to the LCRA's Spring meeting.
The Coalition's statement on the 2020 Water Management Plan can be see here.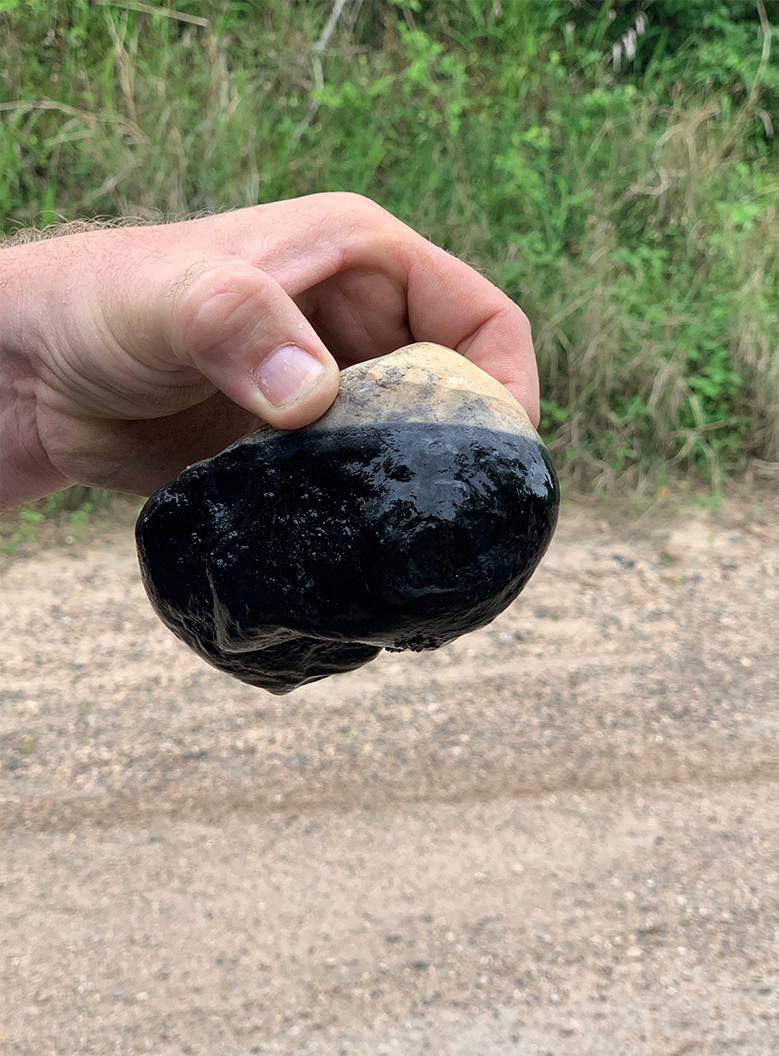 ---
Water Quality
The Coalition urges close monitoring of ongoing remediation efforts by the alleged polluter of Skull Creek that turned the Colorado River tributary black, killed wildlife, and endangered crops and livestock in 2019.
Inland Environmental and Remediation, an oil and gas recycling company with a facility near Skull Creek, has been accused by the Texas Commission on Environmental Quality of violating various provisions of the Texas Water Code. Inland Environmental has denied the charges. Inland Environmental discharged toxic chemicals into Skull Creek from its facility near Altair, according to a petition to intervene filed by LCRA. The chemicals "greatly" exceeded amounts allowed in permits issued by TCEQ and included benzene, toluene and polyaromatic hydrocarbons, according to the LCRA permit.
Remediation efforts proposed by Inland in August 2021 had not yet been approved or started as of mid-October 2021. Site assessment sampling also had not been finalized with TCEQ as of mid-October 2021.
The Coalition supports Colorado County Judge Ty Prause in his assessment that it is "unimaginable that the residents of Colorado County must continue to pay private counsel to protect our precious resources when two of the state's largest agencies (Texas Commission on Environmental Quality and the Railroad Commission) should have prevented all of this from occurring simply by enforcing laws, rules and regulations.
"Moreover, the residents of Colorado County have paid approximately $2 million dollars from the county coffers for legal and professional enforcement, which the Railroad Commissioner and TCEQ should have been solely responsible to prevent and to clean up after their pitiful track records in these matters."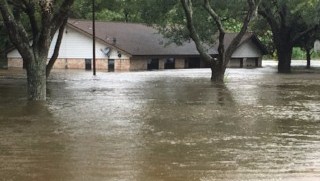 ---
Flooding
The Coalition urges members to stay engaged in two flood initiatives currently underway that affect our river basin – the Lower Colorado-Lavaca Regional Flood Planning Group and the GLO Combined River-Basin Flood Study.
The Colorado-Lavaca Flood Planning Group meets monthly to develop a flood plan to protect against loss of life and property, like the other 14 groups across the state. All 15 regional plans will be rolled up into a state plan in 2023.
The Colorado-Lavaca Group meetings are open to the public and minutes are available for review. A Technical Memo is to be submitted by January 7, 2022.
Meanwhile, the Texas General Land Office flood study is divided into four regions, with the West Region covering the Lower Colorado River Basin. The study is designed to identify flood risks, mitigation projects and funding sources.
Stakeholder Workshops in the Lower Colorado River Basin are being held in November of 2021 and will continue periodically until the study concludes in 2024.
---
Droughts
The Coalition is equally concerned about drought impacts on the Colorado River, which can include cutoffs of water releases from the Highland Lakes that severely damage irrigated agriculture, wildlife and habitats downstream.
Coalition members are encouraged to monitor drought contingency efforts included in the Region K Water Planning Process, which is now ramping up for the 2026 Regional Water Plan.
Meetings are open to the public.
Of particular interest to the Coalition are Region K's recommendations on drought management as a water management strategy and better alignment of drought phases and responses among water entities, as explained in the 2021 Water Plan.